This post was written in partnership with Capital One. As always, thoughts and opinions expressed here are entirely my own and based on my own travel experiences.
Recently, I was able to visit Cairo for a few days on a long stopover, before heading to Los Angeles! While I know that four days is not enough time to really experience the capital of Egypt, I did the best I could to enjoy the experience and see some of the top sights like the Nile River and the Pyramids of Giza.
Egypt has been one of my dream travel destinations since I was a kid — so I decided to treat myself, and I got strategic about planning out my trip. I realized that I would be able to redeem some of my accumulated travel credit card points to upgrade my long-haul flight and my hotel stay!
If you've been following me for a while you also know that I'm a huge advocate for travel credit cards, especially my Capital One Venture card. If you're going to be spending money, why not earn miles along the way?
I'm also a big fan of flying "in comfort" as often as possible, especially on long-haul journeys. But typically I try to upgrade to Business Class, so it was definitely a luxury to be able to upgrade to First Class — this was the first time I've ever done it! It was an amazing, luxurious and over-the-top experience.
Even if you aren't interested in using your points to upgrade to First Class, remember, your points can be used for a lot more than that — from booking Economy flights to Business Class flight to hotel stays, or upgrading your seats on an already booked flight (my favorite way!).
Here's how I used Capital One Venture miles to upgrade my flight from Dubai to Los Angeles on the way back from Egypt!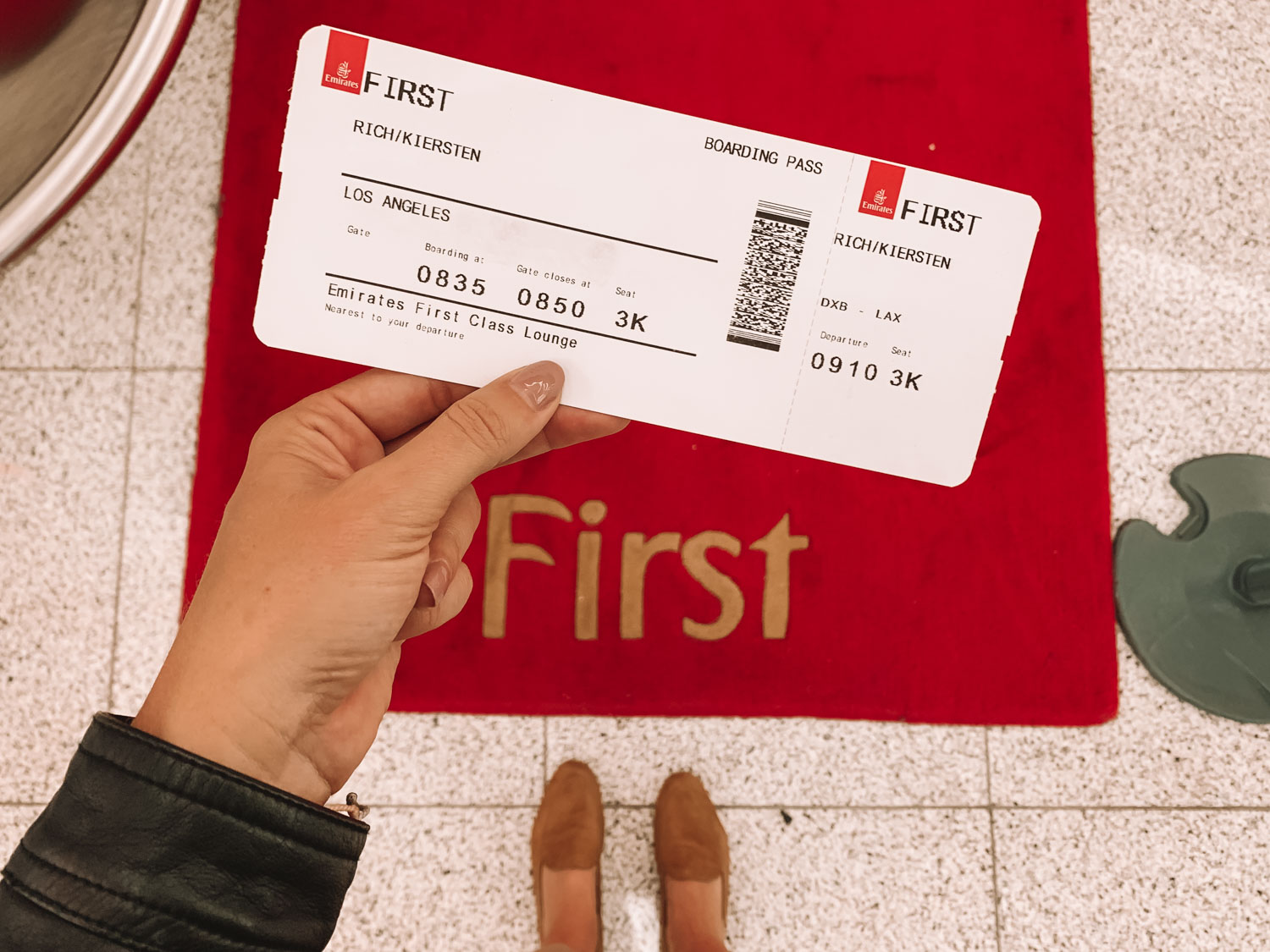 Flying Emirates First Class
After my stopover in Cairo, I had to jump on another flight to Dubai and then a long-haul flight from Dubai to Los Angeles, so you can imagine I was a bit worn out! I was excited to be able to upgrade to First Class and get some rest during my flight.
Before you even take off, flying First Class with Emirates means you will receive top-notch service and amenities. Even the Emirates First Class Lounge in Dubai has a spa with free massages, a full restaurant and a lounge for sleeping.
Once on board, you'll arrive at your personal suite! With a retracting door, it literally feels like your own hotel room. You'll find a minibar next to your lie-flat seat, a personal vanity, mattress pad, full-sized pillows, an amenity kit that includes pajamas and slippers, noise-canceling headphones, and an onboard shower.
That's right. I took a shower while flying! WHO AM I?!
What more could you want on a 16-hour long-haul flight? That right there made the upgrade worth it!

About the Capital One Venture Travel Credit Card
One of my favorite travel credit cards is the Capital One Venture Card (you can read my review here!), and because of it, my trip to Egypt was possible. I used Venture's Miles Transfer benefit to transfer miles to my Emirates Skywards Miles account to upgrade.
Here's a brief overview of the benefits I love:
Earn 2x miles for every $1 spent on everyday purchases, with no annual cap!
No foreign transactions fees. More info here.
If you spend $3,000 in the first three months after account opening, you'll get a sign-up bonus of 50,000 Venture miles.
$95 Annual Fee. More info here.
Receive a credit of either $100 for Global Entry or $85 for TSA PreCheck with your Venture card
You can transfer Venture miles to over a dozen of Capital One's airline loyalty partners, just like I did with my upgrade:

Aeromexico (Club Premier)
Air Canada (Aeroplan)
Air France and KLM (Flying Blue)
Alitalia (MilleMiglia Program)
Avianca (LifeMiles)
Cathay Pacific (Asia Miles)
Emirates (Emirates Skywards)
Etihad Airways (Etihad Guest)
EVA Air (Infinity MileageLands)
Finnair (Finnair Plus)
JetBlue (TrueBlue)
Qantas (Qantas Frequent Flyer)
Singapore Airlines (KrisFlyer)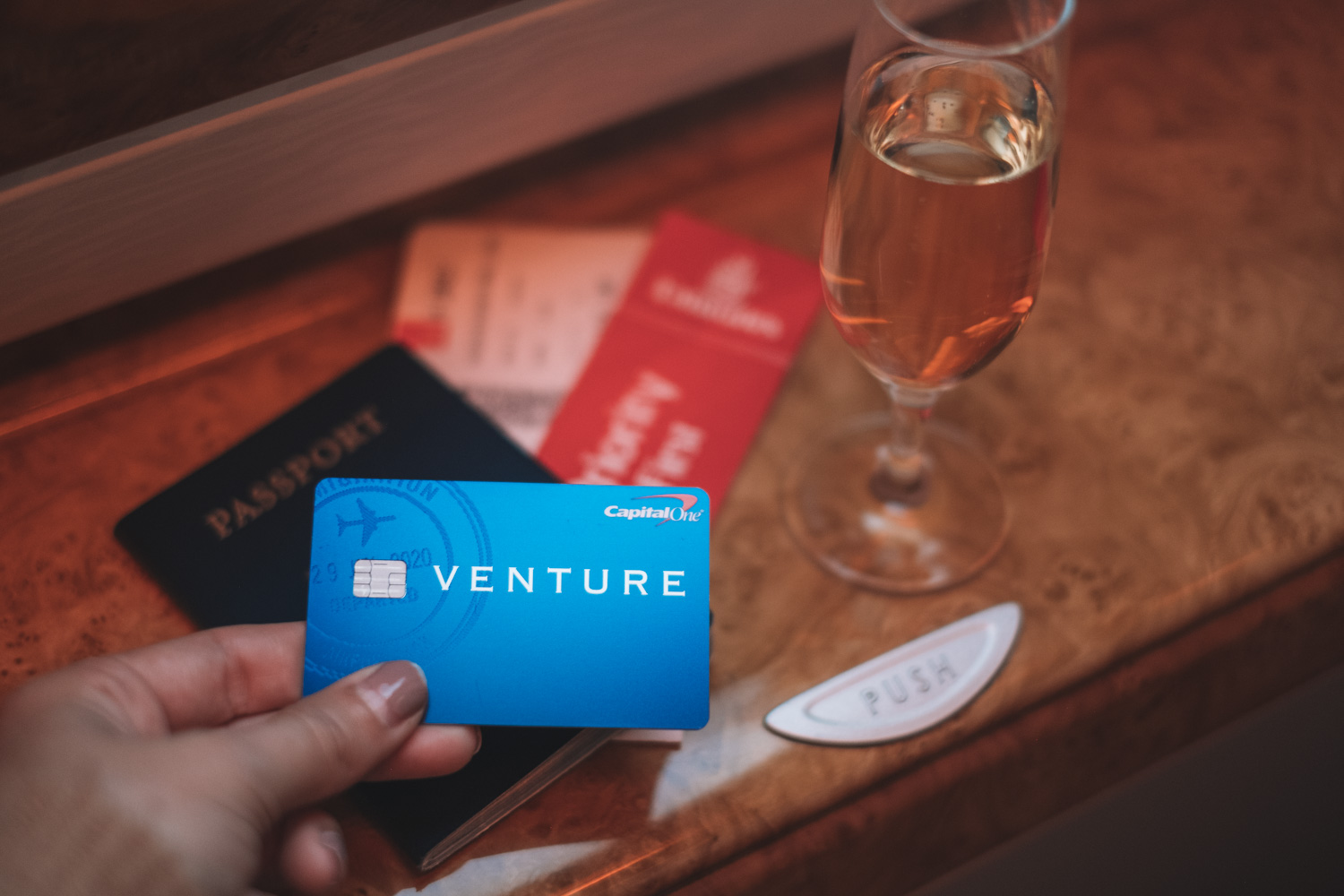 The Miles Transfer benefit is my favorite perk of this card, and one that I think is SO beneficial to budget travelers. Once you have accumulated Venture miles through spending (or the sign-up bonus!), you can transfer them directly to over a dozen of Capital One's airline loyalty partners.
You can take the Venture miles you've earned, from buying (literally) anything, and transfer them at a rate of 2 Venture miles to 1.5 airline miles for most airlines. Emirates, JetBlue, and Singapore transfer at a rate of 2 Venture miles to 1 airline mile.
With this new feature, you can book airline tickets, upgrade flights, top off mileage accounts for cheaper bookings, get access to exclusive points promotions, and more! As I mentioned, my favorite way to use miles is to upgrade flights from Economy to Business or First Class for a more comfortable long-haul flight.
Talk about a pretty sweet deal!

How to Transfer Capital One Venture Miles to Emirates Skywards Miles
First, see if an upgrade is available for your route.

For this specific trip, I logged into Manage My Booking on Emirates.com and saw the option to upgrade was available. You'll see options to either "Purchase an Upgrade" or "Upgrade with Miles". As I mentioned, I used miles!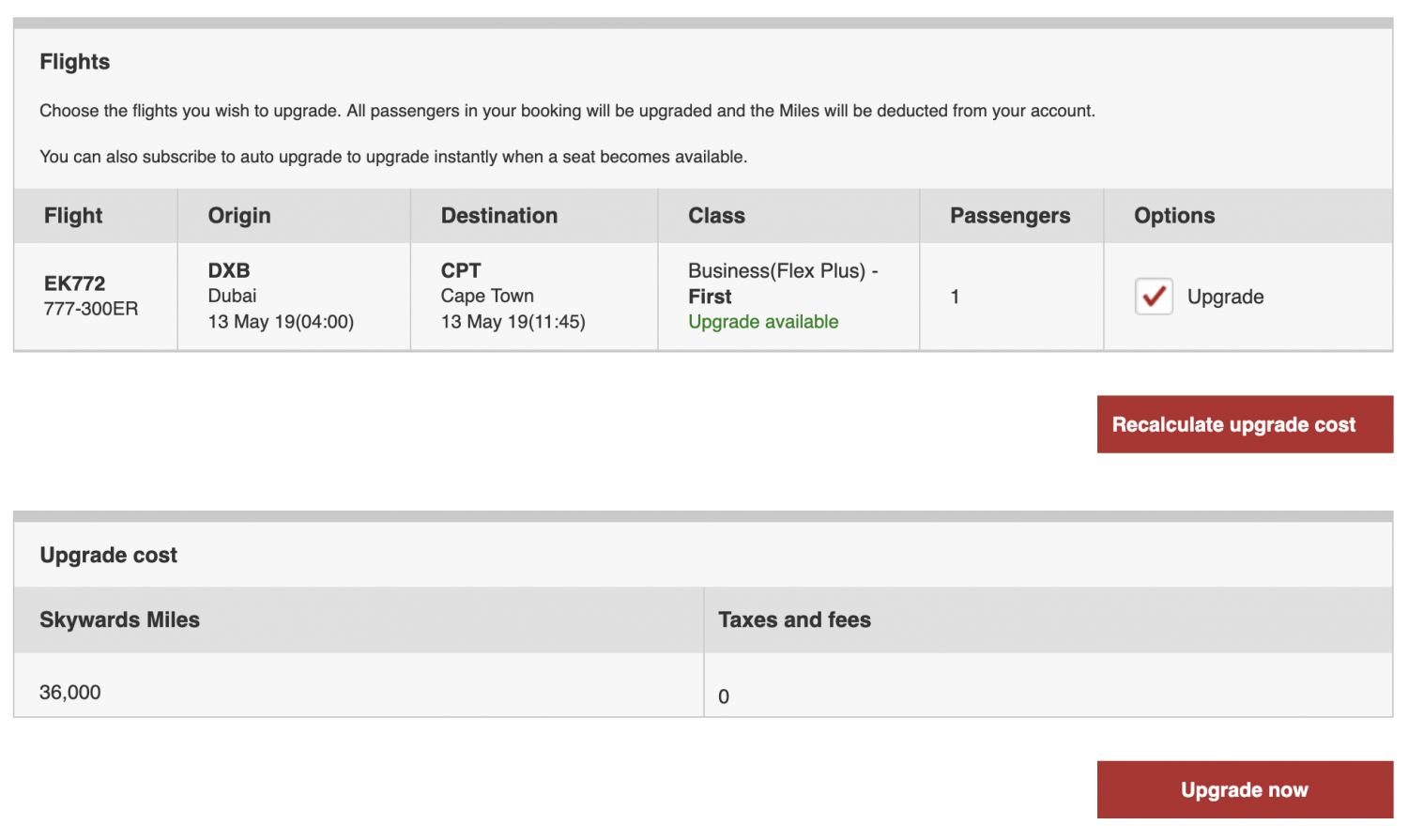 I forgot to take a screenshot when upgrading my Dubai to LA flight, so this is just an example of what you'll see and how many points are required to upgrade a given leg of your flight. The number of Skywards Miles required is based on the distance of your flight and availability.
Second, determine the number of miles you need to upgrade.
Once I selected "Upgrade with Miles," Emirates calculated the total Skywards Miles required for the upgrade from Business Class to First Class based on the flight distance and availability (or how full my flight was).
Keep in mind that upgrades are always based on availability.
If you're lucky, you might even get a "Discounted Upgrade Reward Offer." A standard upgrade from Business Class to First Class for the Dubai – LAX route normally requires 63,000 Skywards Miles, but I was able to upgrade from Business Class to First Class for only 47,250 Skywards Miles!
Keep in mind that if a certain route flies multiple times each day, you might have the opportunity for a Discounted Upgrade based on availability.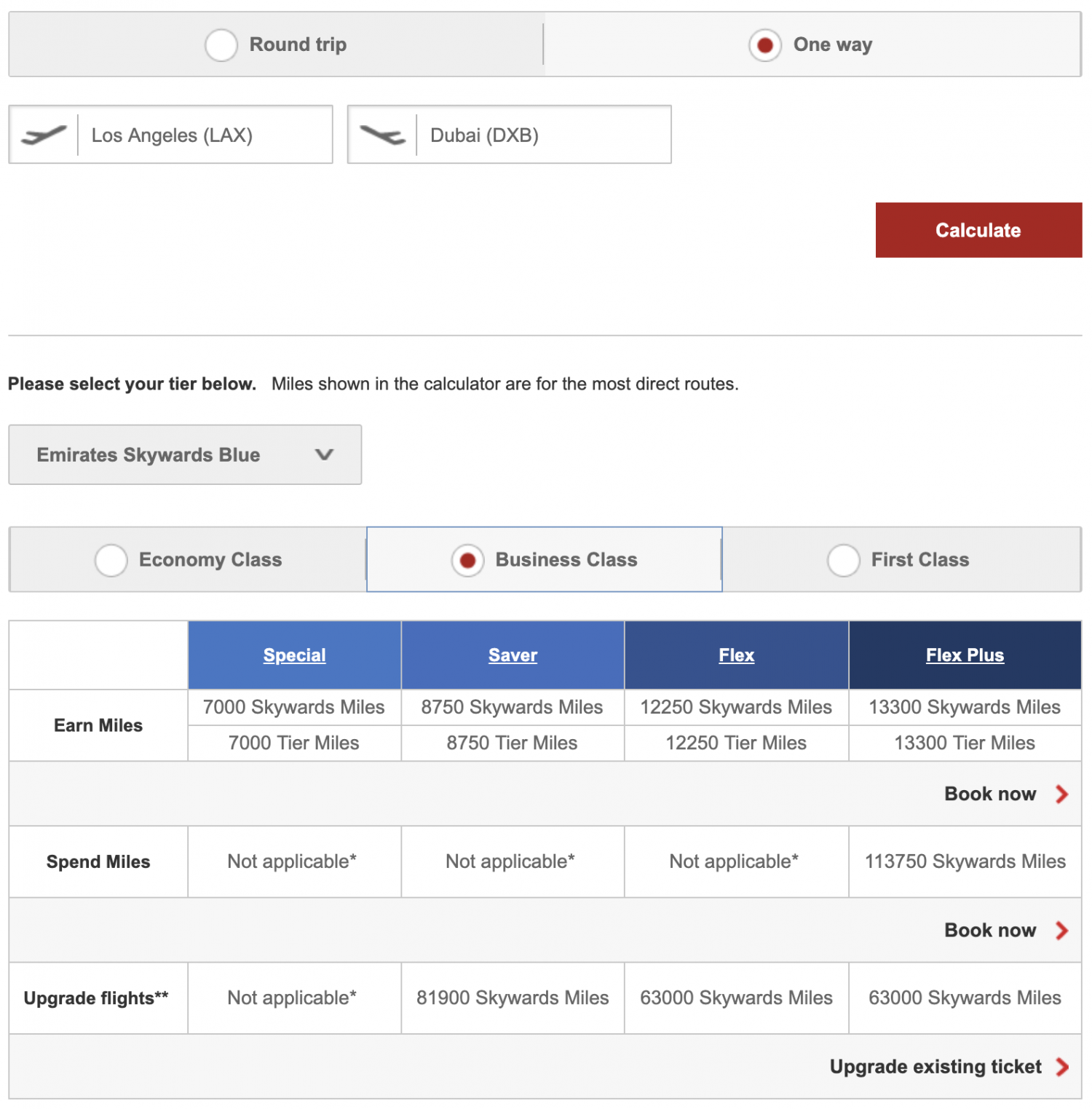 You can use the Emirates online calculator to see how many points you'll earn on a given flight, and how many are required for an upgrade. This example if for the same Dubai -> LAX route I upgraded.
Third, use the Miles Transfer benefit from Capital One Venture Card.
Once I determined how many Emirates Skywards Miles I need to upgrade, I went back to my Capital One portal to transfer my Venture miles directly to Emirates to use! Because the redemption rate is 2 Venture miles for 1 Emirates Skywards Miles, and I needed 47,250 Emirates Skywards Miles to upgrade, I would need to transfer 94,500 Venture Miles (94,500 / 2 = 47,250).
However, because I have been flying with Emirates and their partner airlines, I already had 10,250 Emirates Skywards Miles in my Emirates Skywards account. So, I only needed to transfer 74,000 Venture Miles to equal the remaining 37,000 Emirates Skywards Miles needed.
Once I clicked transfer, my Venture miles hit my Emirates Skywards account almost instantly. I was able to complete my booking without losing the opportunity!
NOTE: Keep in mind that I earned my 50,000 Venture miles bonus just for signing up for the Capital One Venture card! The remaining 24,000 Venture miles I earned in just a few months with normal spending, since I earn 2x miles on all purchases.
Emirates doesn't work with many credit card partners, so this is one of only a few options to earn and redeem Skywards Miles.
Fourth, redeem your Emirates Skywards Miles for the upgrade!

10,250 Existing Emirates Skywards Miles + 37,000 Additional Miles (74,000 Capital One Venture miles transferred) =
47,250 Emirates Skywards Miles for the Discounted Upgrade Reward Offer
Here are more tips and step-by-step instructions for transferring your Venture miles to partner airlines.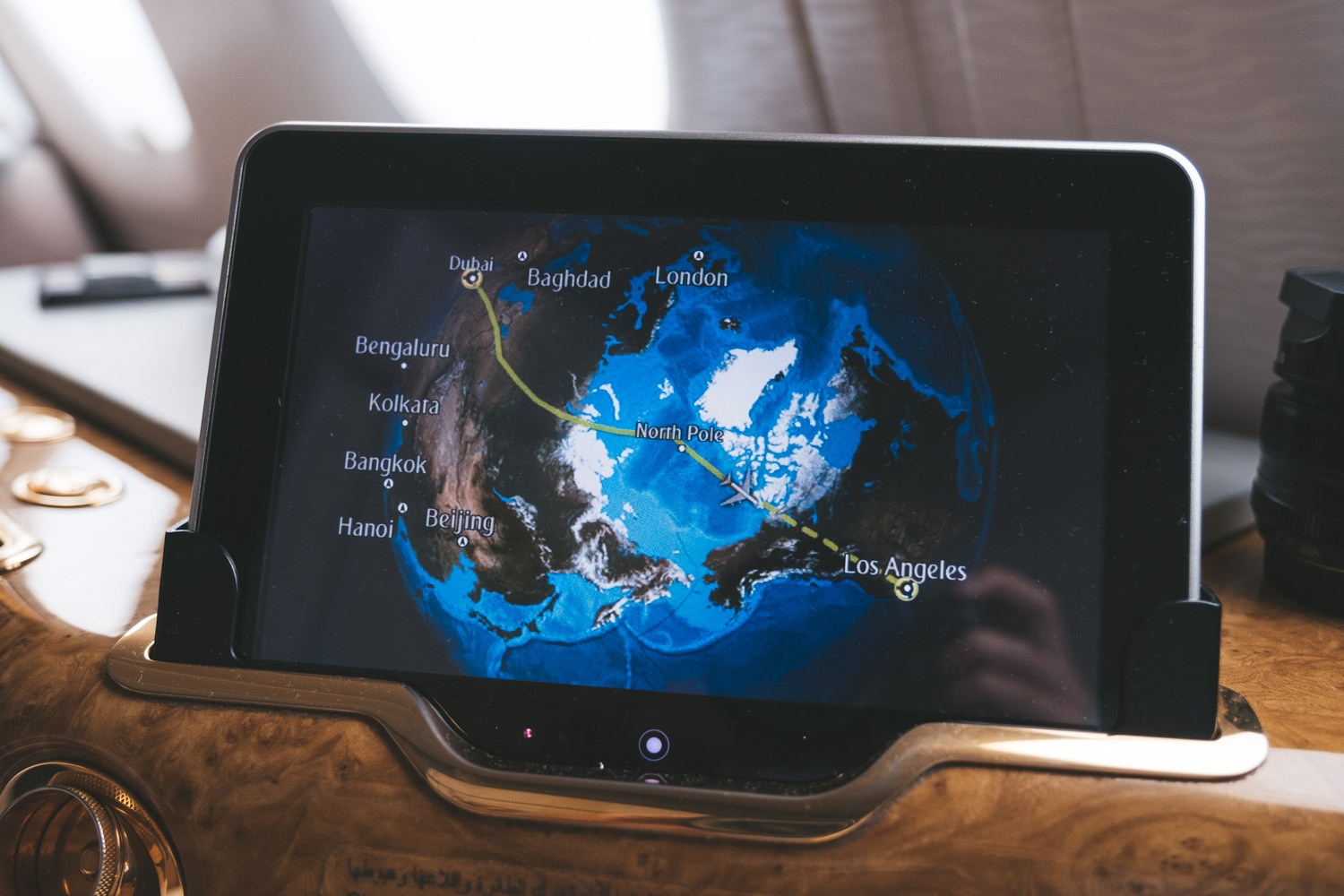 Tips for Earning Points
Sign Up for the Capital One Venture Card
The Capital One Venture Card has some incredible rewards and it's definitely worth looking into if you love to travel or just want to earn miles for spending money!
Sign Up to Airline Loyalty Programs
I will always recommend signing up for and claiming points with an airline loyalty program when possible. It makes upgrades a lot more attainable. If I were just flying with Emirates round-trip from Dubai to LAX without any upgrades, I would have earned 24,000 Skywards Miles right there! Super easy!
Fly with the Same Partners
This might be one of the harder ways to earn miles but when possible, fly with the same airline or airline alliance. Focus on upgrading flights with airlines you fly frequently, and have loyalty with first!
Look out for Special Offers
Every now and then, Capital One has partner promotions where they offer better exchange rates for their miles. While I didn't time this Emirates transfer during a promotion period, I have seen them offer 1:1 redemption on Emirates before, and, for the month of June, Capital One is offering a 20% bonus promo on all miles transferred to with Flying Blue (AirFrance and KLM) too. This way, you get an even better value for your miles!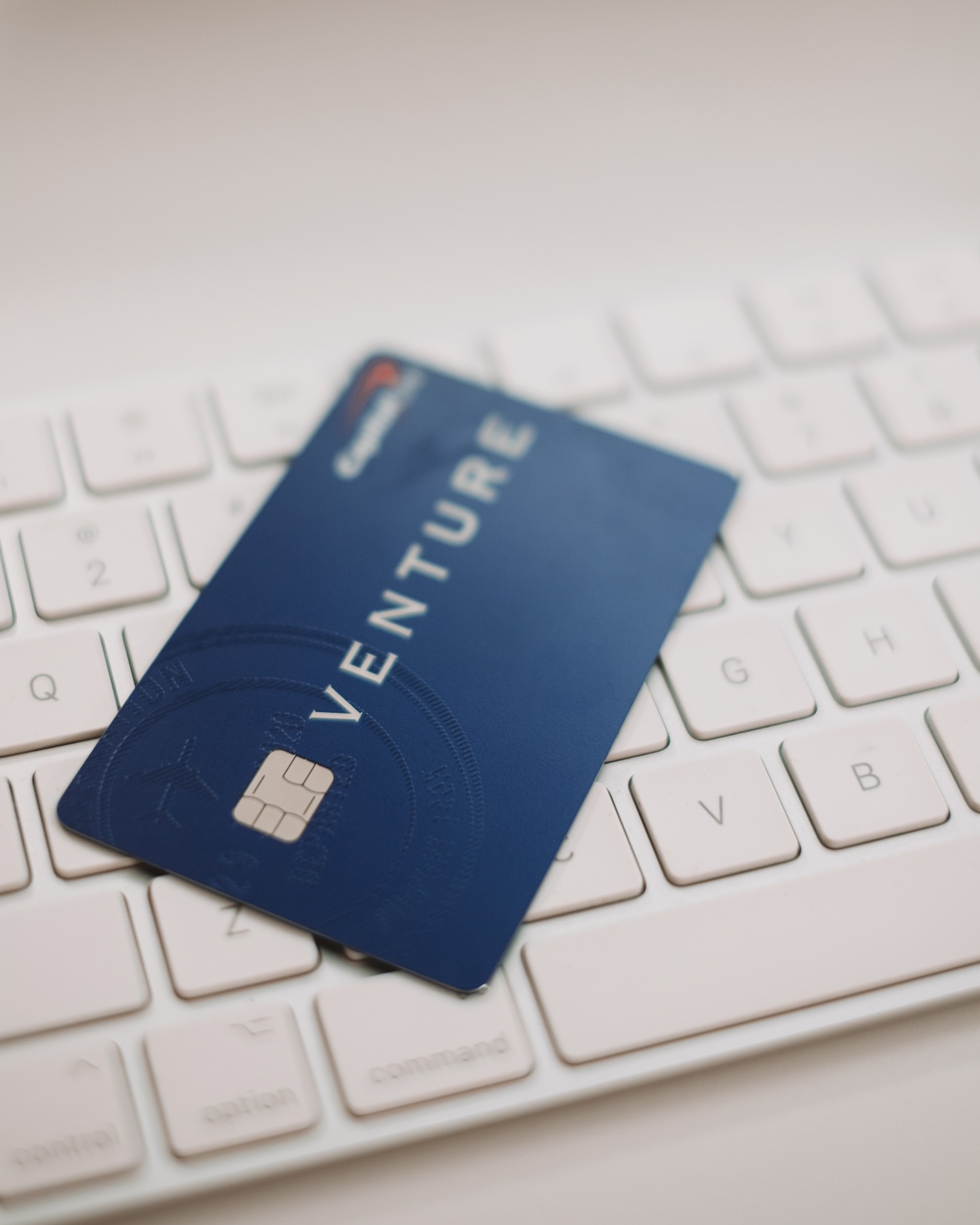 Overall
The Capital One Venture Card is great for anyone looking for a new travel rewards credit card.
The Capital One Venture card comes with a sign-up bonus of 50,000 Venture Miles after you spend $3,000 in purchases within the first 3 months. That means your bonus is worth about $500 of travel depending on how you redeem the points. Earning miles is also extremely straightforward.
You earn 2 Venture miles for every dollar you spend with the card.
I could talk all day about how much I love the Capital One Venture Card. It helped me upgrade to Emirates First Class, which was unlike anything I've ever experienced before!